Rock Hill High School

Welcome to Our RHHS 1968 Web Page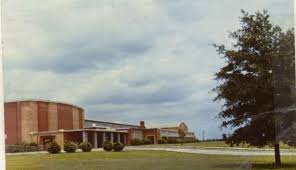 ANNOUNCEMENTS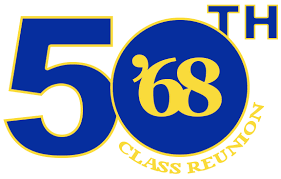 Happy New Year 2018!
The year was 1968. 50 years ago! 50! And, according to history, 1968 was unforgettable in a number of significant ways. It was a year of triumphs and tragedies. America introduced the first 747 and orbited the moon. America also lost two proponents of peace –Martin Luther King Jr. and Robert F. Kennedy. Unforgettably, it was the year of our high school graduation.
For us, the class of 1968, there were our own triumphs and tragedies. Each of us felt the excitement of impending graduation mixed with the sadness of leaving good times and friends behind.
On April 20 and 21, we will gather to celebrate our 50th Reunion. And, though we be scattered far and near, it is our deepest wish to have you all attend THIS historic event. You must join the website in order to be able to register for the reunion events. http://www.rhhs1968.com/index.cfm
The weekend will begin with an informal gathering at Friendly Billiards on Friday, April 20, 1037 Camden Avenue, Rock Hill, SC 29732, (time). Food will be provided for a $5.00 charge payable on the class website or at the door. Other expenses will be your responsibility.
On Saturday, Jane Blackmon will host the "girls" of '68 at her home, 2350 Sparrow Drive, Rock Hill, SC, from 11:00-1:00. Locals are encouraged to bring snacks to share. Drinks will be provided. Sorry, "boys", you are on your own. Now, that's a dangerous thought!
Later that afternoon, we will celebrate in Bearcat fashion at the Beaty Barn, 3102 Pinetuck Lane, Rock Hill, SC 29730 beginning at 5:00, dinner at 6:30. I Heard It From The Grapevine that our own classmate Eddie Anderson will DJ, and a fabulous buffet and mixers will be included in your registration fee of $30.00 per person. Beer and wine will also be provided. This event is casual, so dress comfortably. Registration will soon be added to the class website. You can pay online or at the registration table. It is important, however, for you to register ahead of time for all reunion events.
For those of you who have wandered far away, hotels in the Galleria area are offering a discounted rate for the weekend. There are 10 rooms available at each hotel. Additional rooms can be added if necessary. These rates are good for either Friday or Saturday night or both nights. See below.
Call to reserve your room as soon as possible and remember to tell the reservation staff that you're with the RHHS Class of 1968!
The rooms are for 1 King or 2 Queen beds.
The Holiday Inn, 503 Galleria Blvd, phone 803-323-1900, Price $104 plus tax
Cutoff date is April 2, 2018. Block Code is HSR.
Marriott Fairfield Inn & Suites, 578 Galleria Blvd, phone 803 325-2700,
Price $104 plus tax. Cutoff date is April 2, 2018.
The Wingate Inn, 760 Galleria Blvd, phone 803 324-9000, Price $109 plus tax. Cutoff date is April 7, 2018.
On a personal note, reading all the names of those listed In Memory on our website should inspire us all to reunite April 20, 21 with those who shared those teenage years full of our hopes and dreams.
Whate'er we win of fame or fortune,
For High School days we oft will sigh.
A Special THANK YOU to our reunion sponsors Ortho Carolina.

See you in April!
The Reunion Committee